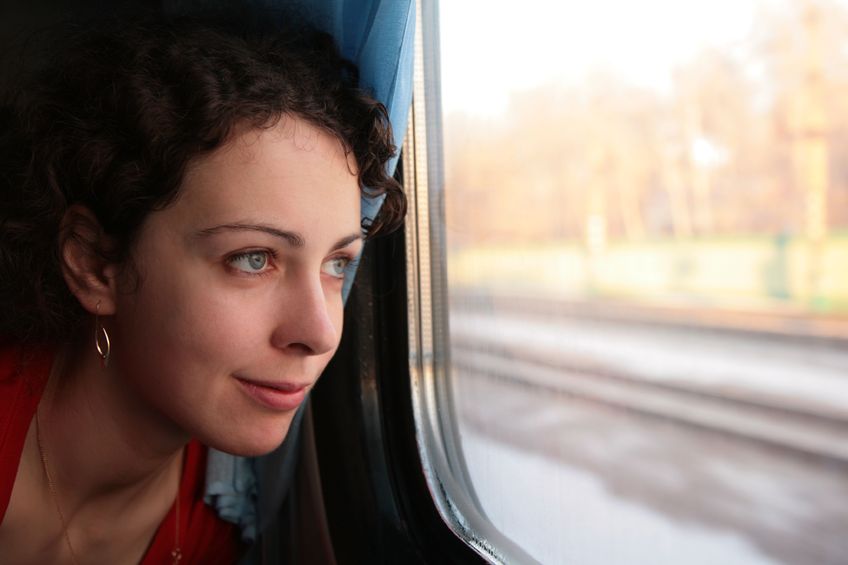 Hello from Phoenix,
We just saw the movie Brooklyn, about an Irish girl moving to America. It reminds us of the feelings we all experience when moving. This subject is especially close since a friend is moving soon. The grim reaper is sitting with me today.
The move across the ocean or the country is the big journey, the big transition. In many ways, it seems like a version of death. It's not just saying goodbye to friends, it's leaving a lot of other things behind: the doctor who got you through the crisis, the favorite grocery store that carries your favorite tea, the woman who not cuts and colors your hair, but makes you feel amazing as she's doing it.
There are two sides of moving; two points of view. One person is moving, and one or more are left behind. Having played both roles, I'm not sure which is easier. How do you get through it?
When you move:
Take all the pictures off the wall and stack them in a corner. By seeing the bare walls, you are telling yourself that you don't live here anymore.
Plan your time so that you aren't rushed at the end. I planned an open house the day before I moved to Arizona from Iowa. This meant that my sister Karen and I were up all night to get my stuff in boxes before the movers arrived. Lesson learned.
Pack your life into boxes you can easily carry. Even if you have a mover, you'll be the one schlepping them around before they get unpacked.
Mark them twice: Once to identify the contents and also write where the items had been located in your home. An example: kitchen utensils, 1st to 3rd drawers on the left. It doesn't have to be fancy, just enough to jar your memory when you unpack.
Keep one room free of boxes and moving messiness. This will give you a retreat when the emotions of moving overwhelm you.
Look forward to what is ahead rather than back at what you are leaving behind. Focus on the adventure you are about to experience. It will help you get out of town.
If you are the one being left behind, here are a few tips for you:
Don't add to the burden of the one moving by sharing the pain you feel about the move. Let them know you are sad, but focus on what's best for them. Reserve your sadness for another time and place. No matter the circumstances of the move, assist them in looking on the positive side.
Be helpful, but not overbearing. Understand that each person experiences this change differently. Some will want privacy while others welcome assistance. Because you care, offer with an open heart, yet respect their boundaries.
Avoid the natural tendency to feel hurt by any decisions your friend makes. Remember, she's the one actually moving. You might want to confide your sadness with another friend.
Be kind to yourself during this change as you are in grief-mode yourself. While it's best not to share the depth of your feelings with your friend until later (perhaps), accept the fact that your life will change as a result of this move.
Stripped of the accoutrements of the old life, a move gives us the opportunity to reflect on who we really are. Our friend will always be our friend—only the details will change. Confidence grows as we put on the right shoes for this journey—resilience and hopeful expectations.
With Joy and Hope,
Jan