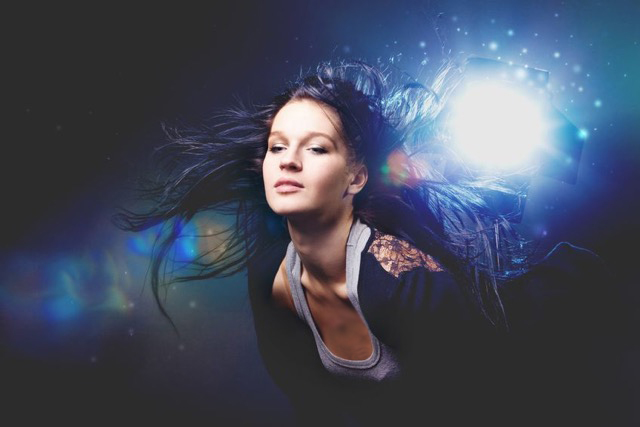 Dear Very Cool Woman,
Have you seen the latest Star Wars or Hunger Games movies? We've seen both and they are certainly worth it. One thing I notice is that the writers have included farewell words of good luck that get repeated—almost like slogans. In Star Wars, everyone says, "May the Force be with you,†and The Hunger Games actors send good wishes with, "May the odds be ever in your favor.â€
It's interesting that "May the Force Be With You†was first spoken in 1977 in Episode IV. General Dodonna wished Luke good luck as he prepared to fight the Empire. Later, Han Solo repeated the phrase to show support for Luke, even though he'd been skeptical about the existence of the Force.
Suzanne Collins' The Hunger Games combines the gladiators of ancient Rome with our modern day reality TV show mania. This movie reminds us of our hunger for entertainment and the hunger to survive, as depicted by the participants. Each player hopes to increase their popularity with spectators, thus tipping the odds in their favor.
While most of us—most days—don't face the Empire or worry that someone is out to kill us, we do have our own challenges. After seeing these movies, I'm tempted to leave my friends with something a bit more impactful than, "Have a nice day.†What makes these phrases significant?
First of all, they both begin with the word may. May is a gentle, good-will word that invites rather than commands. Many of the Irish blessings begin with may: "May the road rise to meet you….,†or "May you be in heaven an hour before the devil knows you're dead.â€
At the beginning of the Jewish new year, Rosh Hashanah, common greetings are:"May this New Year be filled with health and happiness, and sweet moments for you and your family. L'shanah Tovah!†or "May this New Year be sweet, healthy and happy.â€
The Force and Odds both refer to a power outside the individual, and for me, this is the heart of the two statements. To imagine that something—a guarding angel, a God, or some sort of protector—is with us, gives immense comfort. No one likes to feel alone when faced with a difficult meeting, a presentation, a health challenge or any number of scary situations we find ourself in the course of our day.
The last part of each phase, "…be with you,†and "…be ever in your favor,†lets us know that even though we are a solo act, we can tackle bigger challenges because this Entity is with us. We're in a much better situation than if we were going it alone or leaving things to chance. When we believe that our words have power, we speak to make a difference. I like to think of it as a blessing. If you listen, you may even hear a touch of wistfulness for being left behind. It's like sending your child off to kindergarten or college, or speaking to someone who's ill because, at the end of the day, that's all we can do for them.
If you were creating a movie, what good luck phrase would you want your main characters to hear? I'm sure you'd include words that represent your core values in order to tip the Odds in Favor of those you wish the Force to protect.
And with that, let me close with…
May your self-trust build confidence,
Jan