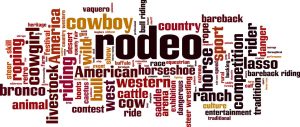 We hear it all the time: "It's not my first rodeo.†That's what we say whenever we're talking about something we've done before. I've been thinking about this phrase a lot as we enter this wild unknown arena called 2019.
Time brings with it the possibility for all sorts of experiences. You've got 365 days ahead, and yet, it's not your first rodeo—or even your second. Each year comes and goes one day at a time. You collect friends and memories and knowledge. And when you REFLECT on your experiences (and that's comes naturally when you write about them), it's possible to collect a certain amount of WISDOM.
Let's do the math to see how much TIME you've earned for all the rodeos you've experienced:Â
If you are 30 years old, you have lived
10,958 days
262,992 hours
15,779,520 minutes
and so on…
40 years
14,610 days
350,640 hours
21,038,400 minutesÂ
50 years
18,263 daysÂ
438,312 hours
26,298,720 minutes
60 years
21,915 days
525,960 hours
31,557,600 minutes
70 years
25,568 days
613,632 hours
36,817,920 minutes
80 years
29,220 days
701,280 hours
42,076,800 minutes
In this 2019 rodeo, you're adding:
365 days
8,760 hours
525,600 minutes Â
So ride this bronco as if it's your last contest—and spend each day, hour and minute of 2019 wisely.
~ And contact me (or check out www.whalenvoices.com) if it's finally time to write about some of those unforgettable rodeos. It's not my first rodeo either!