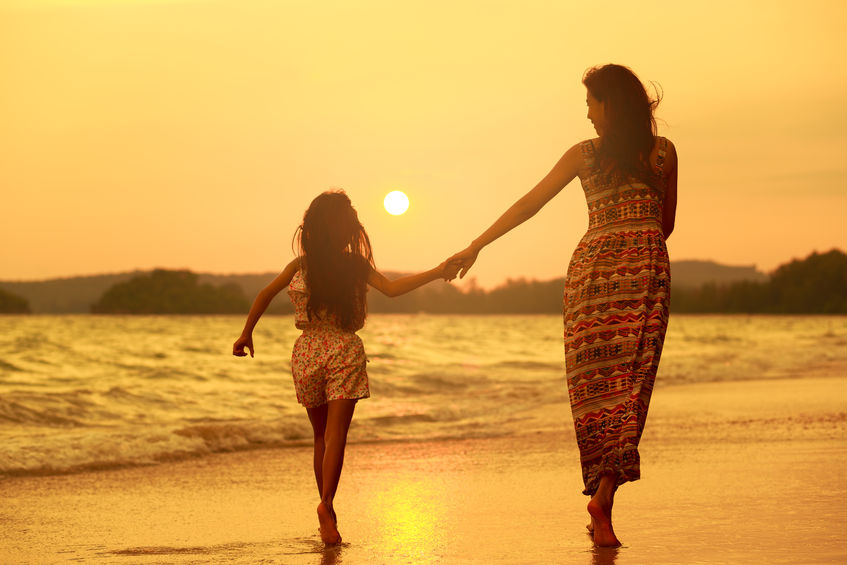 Dear Beauty,
Mother's Day burns with emotion. Everyone (especially card and flower companies) wants us to remember our moms, yet often they don't make cards to express the soul's voice. Mother's Day can be a difficult day if you desperately want a child but can't have one, or you've just lost your mom, or your mom didn't mother you the way you expected and needed.
The noun mother is specific to women who give birth to offspring. I find it interesting that it wasn't until my daughters-in-law Tinisha and Amber gave birth to my grandchildren, was I struck with overwhelming gratitude for their willingness to "carry the burden†so these special children could be a part of our world.
Yet once we start breathing on our own, the action verb mothering morphs into a variety of activities and tasks. A mom stands up for us, teaches us about getting along with others, corrects bad manners, bad grammar, send us back to our room to change into something that's not too short, too tight, or too low cut.
Rarely is she appreciated during our formative years but once we're grown, we begin to see the role of a mother as a pilot light; quietly functioning in the background—yet always there for warmth and support whenever needed. This support transcends death, I might add. Funny how that works.
As special as birth is, the verb mothering is bigger. Mothering is a universal way to show love, guidance and care; potentially all of us (including men) deserve a card for mothering: mentors, teachers, coaches, friends, neighbors, co-workers, supervisors, lunchroom ladies, hairstylists.
When thinking about mothering, I remember one of my friends who lives in prison now. She may not think of herself as one who mothers the women around her, yet the essence of her words indicate otherwise. Her name is Hadassah and the soul of a mother comes to mind as she writes:
"You may know that I teach a class in here called Life 101. In it I teach women to deal with their past, giving them tools that will help them for the rest of their lives. Making their stumbling blocks into springboards to empower them to become all they can be.â€
Her mentor is Virginia Dunstone, who according to Hadassah has "…a passion for helping women in prison and is currently serving the women in California. Her book Why Do I Do What I Do? is in our library and the information is priceless.â€
Hadassah goes on to explain something I didn't know before. "All of the women here come from some type of abuse. I, too, was horribly abused throughout my life, ending in the death of a man, a death I could have prevented, but didn't. I needed to come to prison so my body could rest, so my soul could cry, and so my spirit could be reunited with my maker to know His purpose for my life.
"I believe that I had to go through this in order to have compassion for all the hurting souls who surround me. Now I can love them through their own pain and help them to find their purpose. (Actually, they find it themselves, I just nudge them along).
"I believe that a lot of the women here who reach out for help are going to do big things out there when the time comes. I believe that they will even stir up the churches and bring the fire back to many….We put our energy into those who are getting ready to go out and also to the few who will be left behind to follow in our footsteps.â€
It's hard to read Hadassah's writing without tears in my heart. She was not protected by her own mother, yet she has transformed her experiences into mentoring/mothering those who need it most. She's a flame of hope, doing God's work in her own corner of the world.
The lesson is that you and I don't need to be a mother to mother. Be a pilot light of hope for someone you know. It takes a village to ignite the world. You've got the right stuff!
May your self-trust build confidence,
Jan