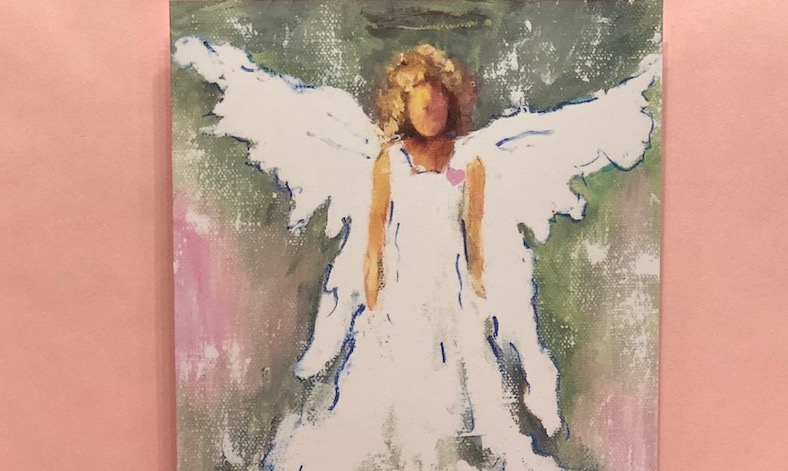 Everyone and everything has a story, and these Angel greeting cards are no exception. (Angel #10 is the first of four.) Last spring, I'd launched a greeting card line called The Perfect Age®, and of course, we began with birthday cards, reminding everyone to enjoy their Perfect Age. They are great fun and much loved, so I wondered what else we might create.
During a P.E.O. chapter meeting last fall, about a third of the women in attendance told us they were caregivers for their husbands. That was a surprise for many of us. Then during a program with that same group in January, Elaine Platt described the caregiver's journey, and wisdom was shared from others, including Malinda Case. Keep in mind, the cards were designed in February to be given only to caregivers. The verse on card #10 was inspired by what Malinda said:
There are seasons of life when each day brings a "new normal." day brings a "new normal." May this Angel bring my enduring support and love to you."
Holy social distancing! These words ring true for everyone today. We have ALL become caregivers to ourselves and to others. As you speak to family, friends and neighbors, have you ever heard more sincere "HOW ARE YOUs?" I know I haven't. We've changed. The sweetness of this pandemic is that our hearts have opened and we now have a heightened sense of aphorisms like: We are all in this together; We are all one; If you don't have your health, you don't have anything. Wow.
In the next few days, I'll share stories of the other three Caring Angel cards, but until then, please be safe.
If you'd like to send Angels to your loved ones, just email me at [email protected].