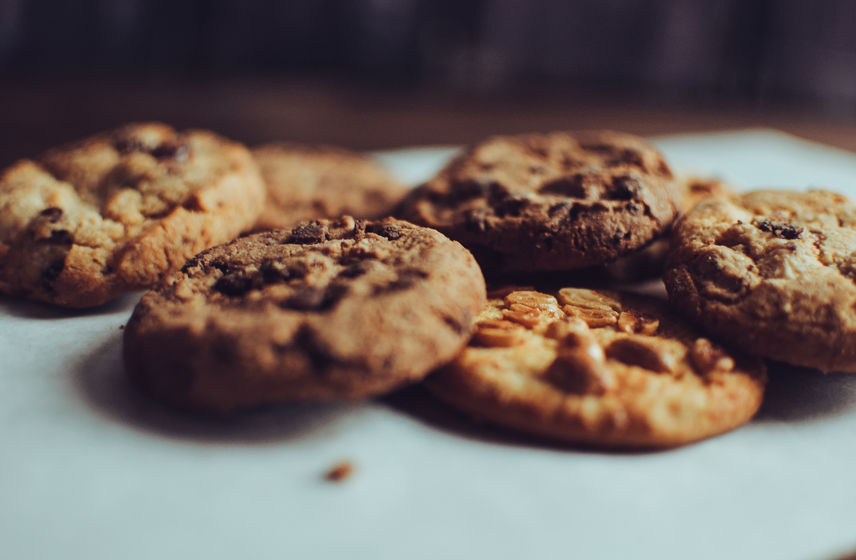 Nostalgic thoughts bring me right back to our kitchen on the farm, where Mom spent most of her life. I was one of eight children, her first, her helper and at the end of her life, we were two single women dishing on men. My strongest memories involve her moving around her kitchen—in constant motion, keeping the family wheels rolling. A table for 12, dominated the room and became our main gathering place. The smells were always the best.
Everything was fairly simple on the farm. We at dinner at noon; supper was at six, consisting of: one meat, one type of potato—usually boiled, one vegetable from a can, bread, milk and dessert. If Dad was not happy with the meal, he'd never complain, but would say, "Get the peanut butter.†We all knew what that meant.
Lunch was either soup and sandwiches, or leftovers from last night's supper. Desserts were simple: cake from a box, cupcakes, brownies and our favorite—chocolate chip cookies. Lenny (currently referred to as Dr. Len or Doc), loved them more than anyone else. There might have been other kinds of cookies in the world, but this was our standard. All the girls learned Mom's recipe.
The other day I was reading an amazing book by Carl Hammerschlag, M. D., Kindling Spirit: Healing From Within. The sights and smells of Mom's cookies came to mind, when I turned to page 26:
"Everything that holds good memories for us contain a feeling, an essence inspiring us when life seems impossible. Bears, baseballs, rosary beads, stones, sea shells, crystals, wooden carvings, your mother's chicken soup, even the smell of chocolate chip cookies in the oven are filled with an energy that helps us through the hard times. They are reminders of loving connections and help us when we face new life challenges like a move, job loss, new boss, divorce, or disease. Then those reminders become energetically-invested, sacred objects. They have an energy that inspires the soul. "
How wonderful to think that the fear we might be experiencing today, during our seemingly impossible 2020 pandemic reality, can be lifted by the sights, sounds and smells of the past. With Mother's Day approaching, it would be fun to spend time "holding good memories.â€
Celebrate your life!