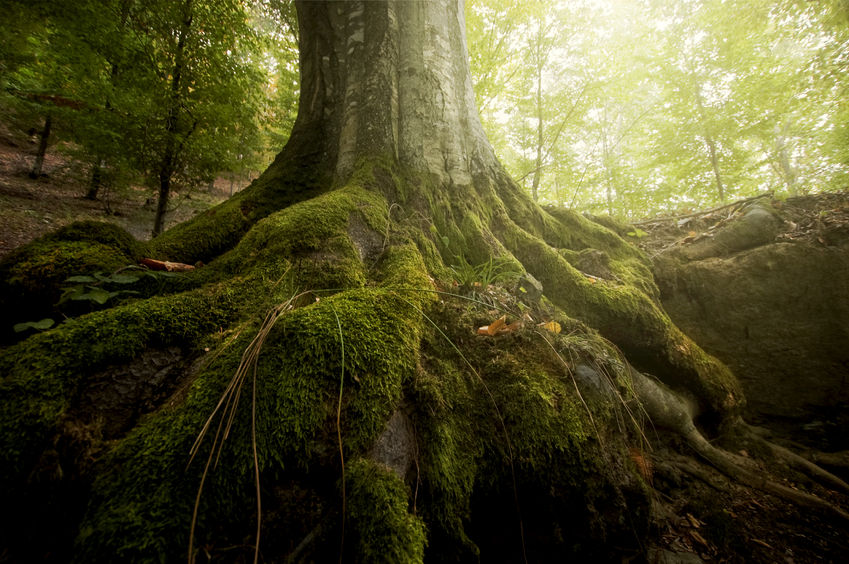 Hello Beauty,
When St. Patrick's day rolls around we all think green. In our family, we were told about the green blood running in our veins—although I've never seen it myself. Yet Irish roots ground us to the Earth, giving us a sense of our eternal connection to life.
Today's guest writer shares an important discovery about her past. Arlene Hougland descries herself as a life long learner, entertainer, writer and teacher who's worked with astrology for many years. Enjoy her story:
The Importance of Roots
by Arlene Hougland
"I am the now of the then. My body is the embodiment of all my ancestors who came before me. They live on in me.†Jarod Kintz
My father died when I was 18 months old; in the middle of the night. The only memories I have of him are a couple of black and white photos and a deep physical sense that he loved me. My mother who struggled with her own grief refused to talk about him. And our shared unspoken grief seemed to echo throughout our relationship until she died when I was age 50. My mother struggled with paranoia and I lived with a constant low grade anxiety that plagued me every night around bedtime.
For many years I tried to find my dad's side of the family. His death notice provided few clues and each time I tried to research his origins it resulted in a dead-end. And finally I gave up and just accepted that I may never know much about his past before my birth.
About a year ago, I began experiencing a health challenge that seemed to defy any resolution and often left me debilitated for several days. I tried several remedies, but the symptoms kept returning at the most inappropriate times.
One night I awoke from a sound sleep with a clear knowing that the cause of my illness had something to do with my dad's death. Treating the symptoms was getting me nowhere. I knew that I had to dig deeper.
Within a week of this middle of the night revelation I met a woman who is a hypnotherapist. I knew I had to spend some time with her and recover some of the parts of myself that stood on the outside looking in.
I met with the hypnotherapist for three sessions and we did some very profound work. I connected with myself in ways that had eluded me up to this time. Somehow I knew with each session I was stitching my soul back together.
Two weeks after I finished my final session with the hypnotherapist, I felt the urge to try once again to find my paternal ancestors. Within three days I found all of them clear back to my great, great, great grandparents. I discovered that my great grandparents came to America from Mayo County Ireland on a boat called "The Zodiac.†Anyone who knows me and knows the work I do with clients can appreciate the synchronicity of the name of that boat.
In the process I discovered a great niece and have connected with her. And more importantly, I feel more whole and centered than I have at any time in my life. Finding my roots has been the missing piece for me. I never would have imagined how important family roots can be.
There has been no discovery of royal blood; simply common folks who had the courage to leave their homeland and travel across the ocean to a country where they did not know how to write their name and had to sign with an x.
Now I know where I get my fierce sense of independence and adventure; as well as my passion and love for the poetry, music and beauty of Ireland. And best of all, the anxiety is gone and a new self-confidence and self-trust has taken its place.
*******
This story is filled with the beauty of Arlene's connection to her past—her roots. Knowing our genealogy is comforting, as she's reminded us. Just as important is for us to take the time to share our experiences, challenges and lessons.
Do it now! Record your stories in writing or on tape. Get a writing partner or a group to keep you accountable. Some day you'll be an ancestor, and maybe an Arlene of the future will thank you for this legacy.
May your self-trust build confidence,
Jan