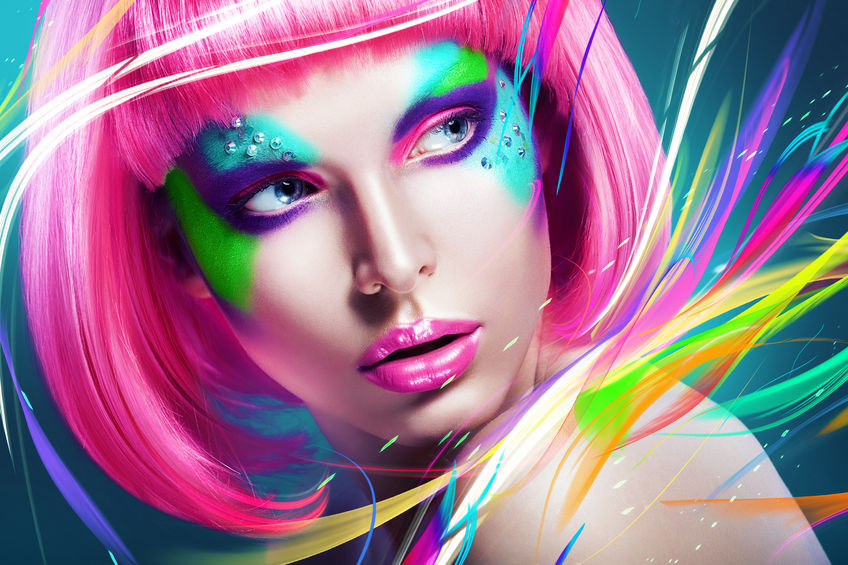 Dear Beauty,
Have you ever thought about the color of your voice? Some of us apply color to our faces and hair to enhance our natural beauty, but what about the color radiating from our inner world through the words we say and tones we habitually choose?
Over the years, in working with clients of all ages, I've noticed that voices vary in tone and intensity. Some may say, "What difference does it make?†According to my voice coach, Dr. Ralph Hillman, when we speak, not only do others hear us, but more importantly, we hear and feel the tone, or color, we use and it affects our attitude, self-esteem and mood.
So today, let's have some fun with the art of color in your voice. I'll describe a few of these colors, and I bet you'll recognize them and notice them even more this week. No color can be judged as good or bad, yet blending colors for the right situation catapults us to our goals.
The first color can be called Two Shades of Gray. Gray is actually a tint of black, which is elegant, yet a black mood is not a happy place to be. The two shades are Light and Dark Gray. Both colors are popular in the decorating world, but a Light Gray voice is matter-of-fact, with little inflection and continuous sound. This is a stereotypical engineer tone that serves us in many business situations.
The second, Dark Gray, emits a grave tone. Listen to the words that go with this color and you'll hear sarcasm and negativity. While it's useful to be realistic, be careful not to make this the only color you speak.
Big Bold Red is the second category. We tend to be a bit intimidated by this high-intensity voice. Its bold and confident tone dominates so much, there's no room for opposing opinions. Red is so confident, he must know what he's talking about—right? Red words are staccato, short and detached. Some see this as a leadership tone, like a coach, and in moderation, I'd agree that this is one leadership voice.
Denim Blue Think light denim, like your favorite pair of jeans or the sky or a calm ocean. This voice is welcoming, friendly and cheerful. It has a nice flow and is the leadership voice that is steady, gaining our trust and respect through authenticity. Of course, taken to extremes, this "nice†voice may be seen as too pastel to lead. Questions for clarity may be misinterpreted as weakness by Red voices, and so adding a little red sometimes is helpful—and red mixed with blue is purple, the royal color!
Metallic Pink You may have guessed (by the painted lady photo) that my favorite voice is this loud and flashy Metallic Pink. A high intensity voice (like Red), it boldly dances with enthusiasm and jazz. It's the most interesting, for short periods of time. But like salt, a little goes a long way. And too much is, well, sleazy. While the Gray voice might seem dull, it feels credible. The Metallic Pink voice can be entertaining, but might not be taken seriously. Blending Gray and Pink will bring both excitement and credibility.
I'm sure you realize that no voice is one color, and various situations call for a modification, which is easier to do than changing your clothes! If you're having difficulty deciding which color you use most often, ask a trusted friend this question: "If my voice were a color, which color would it be?â€
For more information on for types of voices, read my book Rock Solid Confidence: Presenting Yourself with Assurance, Poise and Power.
Before I close this topic, I want to share two stories. On two different occasions, while working with clients, I got the impression they were hiding under colored blankets. Both were great men, but when they spoke, they didn't express their true selves.
One seemed to be hiding under a huge jewel-colored blanket. There was flash, sparkle and the appearance of affluence, but he didn't present his authentic self in public. When I told him what I 'saw,' he considered it for a while and worked at being himself. He was in a sales job and I suspect that it wasn't a good fit for him, so he hid under his fancy 'blanket.'
The second client, an amazingly bright man, seemed to be hiding under a dusty, grey blanket when he spoke. This didn't make sense to me, because of his ability to create, trouble-shoot and repair problems in his area of expertise. However, when he confessed that in high school, someone of authority told him he'd never be anything more than a 'grease monkey,' the blanket made sense. After accepting his gifts and rejecting the lie he had believed for so long, he threw off the blanket and now enjoys looking for new challenges.
It all comes back to you. Which colors do you speak? Are you happy with your voice, or do you intend to blend new colors in order to accomplish your life's mission?
And no matter which ones you choose, always color your words with LOVE!
May Your Self-Trust Build Confidence,
Jan