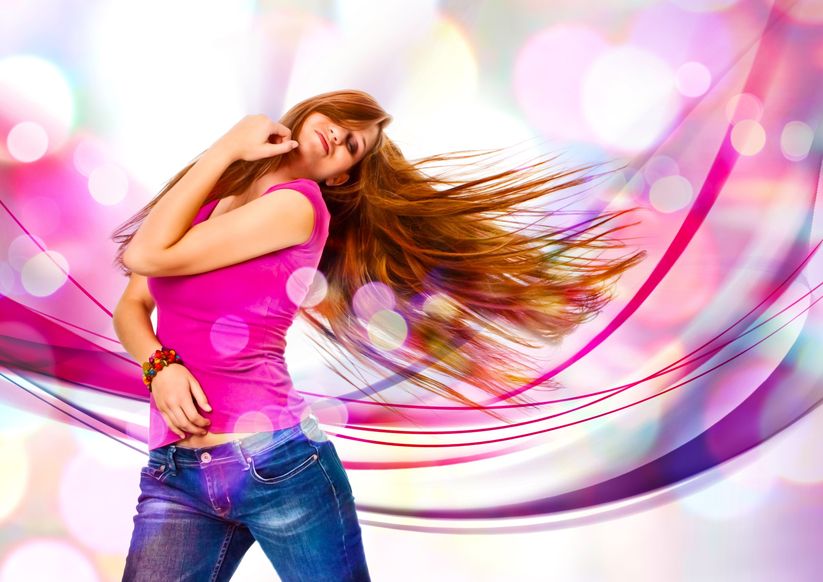 Dear lovely woman,
Today we celebrate being 20 with Katrina—or Kat, as she's sometimes called. This is the second blog in our series celebrating women who are entering new decades from 10 to 100.
Kat reminds us of all the cool things about being 20. I feel a tinge of envy as she describes her life, yet just as with every age, there are ups and downs, positives and challenges, yet the 20's are filled with huge choices, setting a trajectory for the rest of ones life.
When I asked Kat to tell me about herself, this is what she said: "Oh boy! Well, I'm from a large family and a small town. I attend Iowa State University with an undeclared major, but looking at horticulture (study of plants) and/or hospitality management. I'm in the color guard for the marching band at Iowa State.
"This summer I work at HyVee floral and I just started at the HyVee gas station. They both have their perks and faults. I'm new in the gas station so there's a lot for me to learn, but I get to see a lot of different people every day—which I like. In the gas station, I mainly check out items for people or clean and refill the coolers. In floral, I make floral arrangements and take orders for customers. Summer is our slowest part of the year, so I've been doing a lot of cleaning in floral too. I've been in the company for four years and in floral for two years. Other than that, I'm just a broke college kid working all summer and saving pocket change.â€
Here's how Kat answers my four questions:
What have you learned so far?
"I can't believe I'm almost 20! It's crazy! So far, I have learned that life happens and with life happening comes numerous struggles and problems. The trick is to not let it overwhelm you and take over because there are so many good things happening as well.â€
Are you going to do anything special to celebrate your birthday?
"The thought going through my head is, Man how did all that time
pass so quickly? I'm not really doing anything special but I am
trying to do things that make me happy and I'm trying to stay off of
Netflix. No good story started out with, 'This one time, I was watching
Netflix and….'â€
What are your goals for the future?
â€My goals are to make memories and have fun while I still have ample
amounts of time to do so. Well, I don't really have any definite career
plans yet but, I'm looking at either being a flight attendant or majoring
in horticulture or hospitality management—maybe both. I don't really
know yet.â€
What concerns and worries do you and others your age have?
"I would say that our concerns right now are getting enough hours at
work to make enough money to pay for college. Another worry would
be losing family members (because some of them are old or sick), and
boys (duh). Durning the school year defiantly finals and classes, and making friends at school, especially freshman year.â€
*********
Kat is an example of a talented women with many interests and a variety of paths she COULD take. I tell ALL young people, especially women: "Get that degree!†With no relationship tangles and children to consider, the educational ticket is relatively easier now.
Choice is good, but too many choices can be overwhelming. I love the way she indicates that she's going to move forward even though the end goal might not be completely clear right now. This summer, Kat is working hard. She's not only a talented floral designer, she's a dedicated worker. Her parents trust her suggestions in decorating some of the rooms in their home.
She wants to create memories, and perhaps that can be accomplished by being a flight attendant, like her mom. Do you suppose the gas station experience is similar in any way? We'll need to stay tuned as she might choose a few of these options throughout her lifetime.
From ancient history, I remember our class motto: "We have crossed the bay, the ocean lies before us.†Living in the only Minnesota county with no lake (a state that brags about 10,000 of them), I'm not sure we had the capacity to comprehend the depth and breath of the ocean or the future. For me, that time was filled with marriage, children and the beginning of a professional career in education. I cried the day of my 30th birthday. The excitement of being 20 was gone forever. But was it?
We revisit the 20s when we lose a job and think, What now? It's amazing how wonderful college (traditionally designed for those in their 20s), becomes significantly more meaningful to us at an older age. We turn back the clock to our 20s when we go to any class and worry about grades. Granted, the older student must work harder and juggle myriad life responsibilities, yet in order to be ready for new employment opportunities, we do it.
We can feel 20 again when we free ourselves of our responsibilities for a night of fun. Okay, so we won't stay out till 3 o'clock, but till midnight we can relive the spirit of our youth. And many of our challenges with boys don't seem to evolve much, unfortunately.
The vitality of the 20s is unmistakeable, enviable and filled with some of our most cherished memories—love, marriage, children, career. Kat stands on the precipice of her life and my guess is, no matter which option she chooses first, she'll be creating amazing stories to tell her own grandchildren.
May your courage to make good choices support your confidence,
Jan
PS. If you missed our celebration of turning 10 with Bailey, here's the link.   https://whalenvoices.com/2016/07/01/celebrate-10-years-of-life-with-bailey/