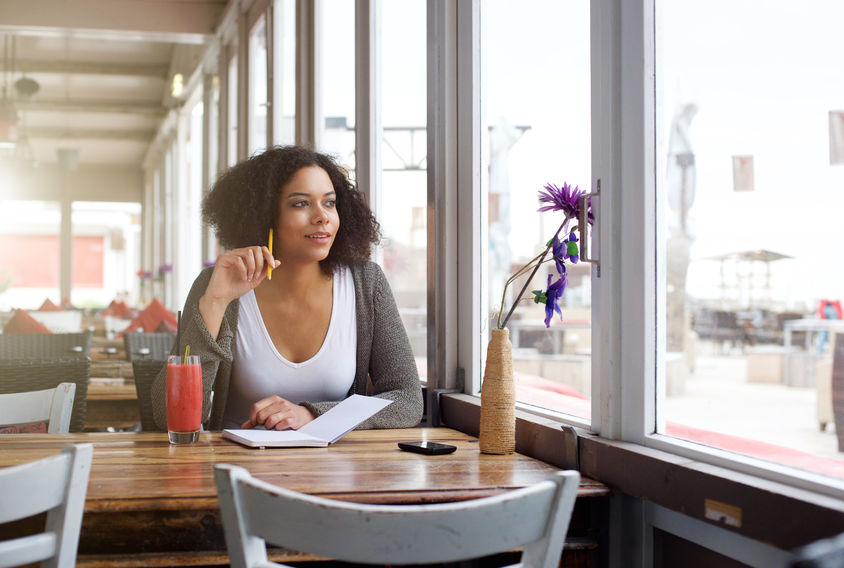 Dear lovely woman,
Every now and then I think about being young again. And I follow that thought with,  but only if I can know what I know now. I don't want to give up the wisdom I've accumulated over the years—over six decades if I'm honest; just the physical wear-and-tear on my body and my ego. It seems that I'm caught between wishing to look young and being wise. I don't think I'm alone in this train of thought. Reminds me of the saying my mother-in-law used to quote, "If wishes were horses, all beggars would ride.†But wishes are not horses and you and I are not getting younger, but hopefully wiser!
What the heck is wisdom anyway? And how do we get it? During my masters degree classes in servant-leadership, our main instructor, Carl Koch, gave us an unforgettable formula: Experience + Reflection = Wisdom. We all have experiences, but if we don't stop to reflect upon our behaviors, choices, actions and attitudes, we run the risk of being very old people with no clue of who we are and what we are doing here.
Recently, I developed a workshop based on a new tool I developed to bring ease to the process of writing life stories. As with any new idea, I suspected it would work, but didn't have proof, so I decided to test it out. The results were interesting.
In the morning, I introduced the tool to three classes of 6th graders, ranging from 11 to 13 years old. They enjoyed the activity, saying, "It was fun to remember my past.†They used their youthful minds to recalling the past decade and they shared a few stories. It was a great morning of remembering.
That same evening, I presented the same tool to a group of women. The ages varied by decades. The 94 year old got an applause for telling her age, but no-one else offered this sensitive information, I estimate the rest of us were floating around +50.
Regardless of the numbers, the evening was unbelievable. As stories were shared, more stories were remembered. During the introductions, one woman admitted that she didn't think she belonged there, but near the end she transformed into an animated storyteller.
We completed the same tool used by the 6th graders, but since the journey was longer, it was also deeper, richer and filled with hidden treasure. Our lives are like a journey forward through time. A reflection is going back through many decades to unearth the lessons and it helps us count our true wealth. One asked, "Why, for all these years, have I been feeling bad about that rotten thing that happened to me when I was a child?"
Great question. Why is it that we are able to name people, places and things that hurt us decades ago? How do we benefit from letting go of the all that stuff? Is it good for us to cling to past hurts? My guess is that many events are so painful, we tuck them away as if we were tossing a dirty sock in the back of the closet. We keep it in a place; safe from hurting us—or so we think. It takes courage to face it, examine it, question it, rename it in order to forgive, forget and learn from it. This opens the opportunity for healing. Reflection allows us to connect the dots and brings us a new perspective. That's wisdom!
The same is true for all good events of the past. We've forgotten our many good deeds, accomplishments, awards, fun friendships, magic moments, happy surprises and blessings during our past decades.  One woman said, "Oh my gosh, I've forgotten all the many successful events I've hosted over the years. No wonder it's so easy for me to entertain large groups of people.†The reflection gives us a chance to count our experiences as if we were counting pieces of silver from a lost treasure chest. What better way to lift your spirit and bring a confident smile to your face.
I invite you to have this experience for yourself. My next seminar, Character Safari, The First Steps in Writing Your Story is October 20th and I'm excited to share the new tool with you. Knowing your personal story is vital. Get ready to discover the buried treasures of your life and never regret your age again!
If you're wondering if you'd benefit from reflecting on your life through this semiar, here are a few reasons to sign up:
Jump-start writing the story of your life
Remember the lessons you may have forgotten
Reflect on your patterns of friends, jobs and events
Discover the benefits of your "bad†days, or years
Understand the origin of your values
Uncover antidotes/examples to use for job interviews
Help you write your Bio
Understand your "Whyâ€
Leave your legacy
Please join us! Sign up here: http://www.eventbrite.com/e/character-safari-the-first-steps-in-writing-your-story-tickets-27963583832)
May the reflection of your memories build confidence,
Jan