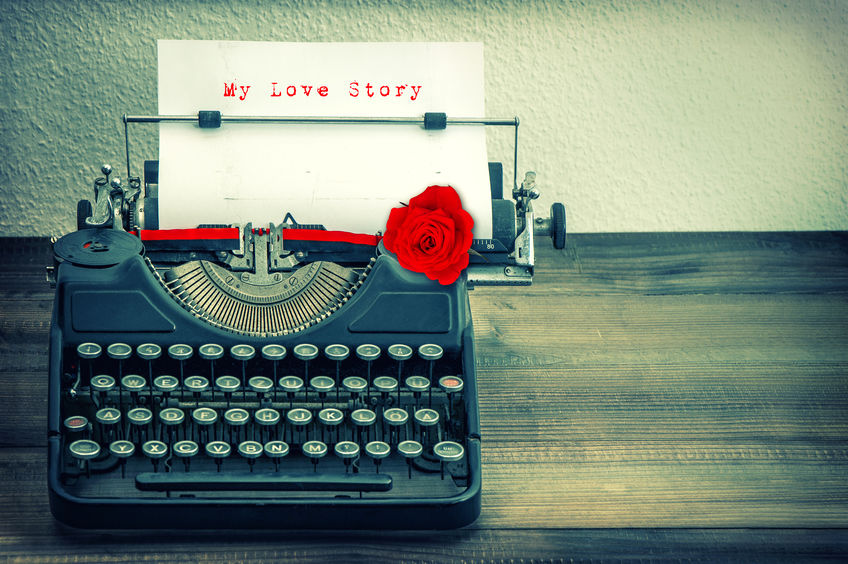 Grab your coffee and get ready for your heart to melt when you read Janet's story of falling in love. Even though these events took place 70 years ago, they're magical. Falling in love stories inspire our imaginations, making us feel a sense of hope. Â
Janet took my Story Writing class about a year ago, and the whole group enjoyed her reflections of her life. Just like those beginning college today, she had choices to make and seemed guided with good sense and maybe an angel on her shoulder.
As the story opens, Janet is entering college in South Dakota in 1948:Â
Finally I was off to college—it wasn't too daunting because I had visited my sister Bobby several times, but this was the real thing! Pledge week went by in a flash—there wasn't much indecision because Mother, Bobby and Sis (Aunt Louella) had all pledged Chi Omega, so I didn't even consider anything else.
After that hectic week, a group of Chi Omegas and Sigma Alpha Epsilons organized a party to go to Sioux City. This was my first big party and Bobby had arranged a blind date for me with a handsome returned vet named Ray. I was seriously wondering if I should have a drink now that I was so grown-up—I went through high school without even considering taking one, but this was different!
Luckily for me another sorority girl was there whom I had long admired for her columns in the college paper, "The Volante.†She had a wicked wit and turn of phrase that I thought was very sophisticated. But that night she was sloppily and disgustingly drunk, and I vowed that I never would let myself be in that situation. I kept that vow and drifted through college on Orange Crush (for heaven's sake!) and 7-Up.Â
Of course that was a challenge for my dates, as they all wanted me to try at least one drink. But I was never even tempted and told them, "If I can't have a good time with you without needing something to drink, I don't want to go.†The U was known for its hard drinking and partying and I am ever grateful I had that early epiphany. Many other girls weren't as lucky and reaped the consequences.
Bobby was elected Homecoming Queen and that was an exciting time; Clair Harding had the only convertible on campus, a red one at that, so he drove her in the parade. I didn't really meet him except to hear his name, but he had noticed me "bouncing around the Coop,†and called me up for a date. Except for that initial time in Sioux City, I never went on a blind date, and so I opened my mouth to say "No†but it came out "Yes.†I hung up and ran down the hall and told Bobby the terrible thing I had done but she said, "Oh, don't worry—Clair Harding is a real gentleman.†And he was.
He was going through Law School at an accelerated pace as he felt he had lost so many years in the war and needed to get going with his life. So he studied very hard and often our dates amounted to a cup of coffee before 10:00 curfew. But he was different from all the other boys I went out with.
When I went home for Christmas he called me from California and Mother astutely said, "That fellow must be special to you for you talk about him all the time.†I stoutly denied it, as the philosophy I propounded to all the other girls who tied themselves up to one man was that was foolish—how could you get to know who you really liked unless you dated a variety of fellows? But I had to eat my words when in February Clair asked me to wear his fraternity pin—I really didn't intend to say Yes, but that's the way it came out and I received a lot of ribbing for my turn-about.
Clair sent me a red rose to mark that date and each month thereafter he added another rose. Even when he had graduated and gone to California, he never forgot, and my bouquets kept getting bigger and bigger. His parents lived in California, so his dad urged him to come out and look around before committing to a job in South Dakota. There was a huge discrepancy in salaries between the two states and Clair decided he'd like to live in California.
That next Christmas he suggested that I come out to meet his parents. I laughed and thought that was just too complicated and would never happen, but I had a lot to learn about Clair's plan-making, and before I knew it, he had lined up a ride with Ralph and Dotty Laird, who were driving out to see her parents….Finally we went to meet his parents. I was really nervous but they were very welcoming. Clair had asked me to send a formal dress out ahead of time so I had packed shoes and everything for a night out. Mom Harding had taken the dress out of the box and pressed it; she was as excited as I was.
Clair really pulled out all the stops on my visit; we went to San Francisco and saw "South Pacific,†saw the girl in the fishbowl at the Italian restaurant, and went sight-seeing all over the Bay Area. One night, we had driven up to Tilden Park where not only were the stars twinkling but all the lights from the Bay Area to San Francisco were as well.
There he showed me a beautiful ring and asked me to marry him—and as usual, I said Yes! A few nights later, we went to the Claremont Hotel with Clair's brother John and his girl,Martha, to celebrate our formal engagement. Dick Jurgens was playing and it was a magical night.
****
Does Janet's love story lead you to think of your own? Janet and Claire's story is specific to them, yet universal in its display of character, facing an unknown path together. Her book tells "the rest of the story."
Janet adds a few details: "We met in 1948 and married in 1949. I finished my requirements for graduation at summer school on Friday and we were married on Sunday—what a scramble! We were married 43 years before he died; he was just 70 years old, 6 years older than I was but was still vigorous…. But many good memories."

Begin to write the stories of YOUR life, as Janet did. Join us for a story writing workshop and lunch on March 26th from 11:30 at Dave & Busters in Glendale, right near the Cardinals stadium. Life stories are fun to think about and write, and even more fun to share, so sign up using the link below:Â
https://www.eventbrite.com/e/writing-your-story-workshop-tickets-56013190962