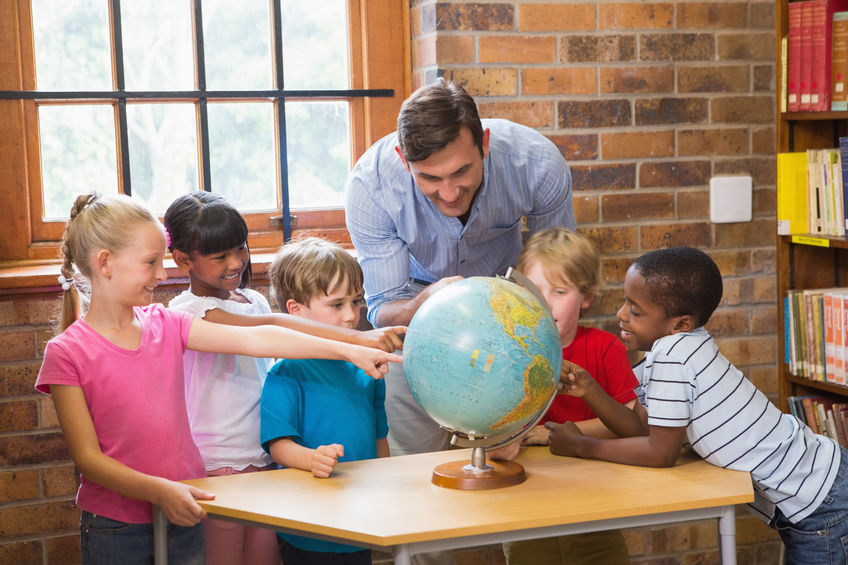 As we begin Father's Day weekend, I'd like to share a paper I wrote during my servant-leadership master's program. This particular class was called "The Spirituality of Work†and since the paper features one of my brothers, Ralph Whalen, I'm especially happy to share it.
Eleven years ago, Ralph and his wife Joyce worked at Taipei American School in Taipei, Taiwan. Enjoy this "Ralph Moment."
How Can I Show Love?
Interview with Ralph Whalen on Father's Day 2005
The person I chose to interview for this assignment was my younger brother Ralph Whalen, a lower school counselor at Taipei American School in Taipei, Taiwan. The school has 480 students and Ralph is one of two counselors.
I chose Ralph because of the energy and creativity he pours into his work. While I knew a little about his job, this interview gave me a clearer picture of the scope of his responsibilities. He would not consider himself a servant-leader, but his question, "How can I show love?†indicates that he naturally agrees with Greenleaf's values. [Robert Greenleaf coined the term servant-leader].
In general, Ralph works with students, parents, and teachers. More specifically, he divides his work into five categories:
1. promoting positive mental health
2. working with new students
3. providing special services
4. leading parent seminars
5. working with individuals and groups.
He teaches life skill lessons, or as he calls them, proactive prevention, to each classroom in the school. For example, he may teach four lessons on the topic of teasing for all third grade classrooms. He'd then invite parents to a seminar to brief them on that lesson and give suggestions on how they might support what their child learned. Last year, he conducted twelve highly successful parent seminars.
Since this is an international school, one hundred new students are admitted each year. Ralph's responsibilities include reading files of applicants, assessing for admission, conducting orientation, and then follow-up. He spends hours calling parents and having lunch with new students to to assure a stress-free transition to the new environment.
The most frequent student complaint is that they have no friends or can't get along with others. In response, he's been unusually creative with groups of children who lack confidence or social skills. He's formed chess clubs, book groups, and friendship groups. He speaks with pride when he shares the transformation of students who had no friends, to being able to teach a skill to others.
When a student needs special services, he calls a meeting with the teacher, parent and other professionals in order to discuss the situation and plan the best course of action for the child. He is both a leader and a team strategist.
The school has four values: kindness, respect, responsibility and honesty. Not only does Ralph teach these values, his own ethics are impeccable. In ten years of admitting students, he can report no breaches of integrity in his decisions to admit students, even though he was once offered $40,000 to admit a student to the school.
He is well suited to his job. Formerly, he worked in the high school where patterns are well established. Now he's working at an age where students are making their first life choices and he has a chance to guide them. At one point in his career, he wanted to be a principal, yet now sees that he can lead without the formal title of leader.
He serves as a formal leader for his local Phi Delta Kappa chapter. Because of their location, the chapter's goal is to promote communication between Eastern and Western cultures. The group hosts meetings, events and Ralph has given a keynote address at a recent conference.
He left the Catholic church to join a conservative Christian church as an adult. After spending several years in Saudi Arabia, he could no longer agree with his church's narrow view of who will be saved. Currently, he attends church occasionally. Even though his religious life has changed, his spirit is steady and strong.
He describes a prayer life of concentric circles beginning with himself, his wife and his children. The guiding question in his behavior is always, "How can I show love.†This question assists him in making decisions at home, work and in the community.
Ralph exudes love by preparing lasagna meals for friends in needs, with hospital visits, celebrating birthdays, hosting a Thanksgiving dinner (with Joyce) for staff and small acts of friendship as he welcomes new staff each year. Last fall, he visited a hospitalized student three times a week, bringing bringing books and playing games with the student.
His compassion is reflected back to him with comments like, "You've been like a father to me,†or "Thanks for the advice, you've ben so helpful.â€
Ralph's work is a dance of giving comfort, sharing joy, and supporting those around him. He's not just my brother, he's also a friend and role model in the art of servant-leadership.
********
As I reread my paper from over eleven years ago, I reflect upon the fact that some things have changed in Ralph's life, yet his deepest values remain steady. He is a dad, and remains close to his children and grandchildren.
He has a new counseling position near his new home in Florida. He and Joyce moved back a year ago and even though the school, his position and the Florida students are different in many ways, he continues to ask himself, How can I show love? What can I do to make a positive difference in someone's life today? Great questions for all to ask.
Paul said it in his letter to the Colossians and then John Lennon sang, "All there is is love.†At this time, when we honor men who are fathers, and those who are like fathers, I'm happy to report this kind of love in the world. Thank you Ralph!
May Family and those who are just like family support your confidence,
Jan