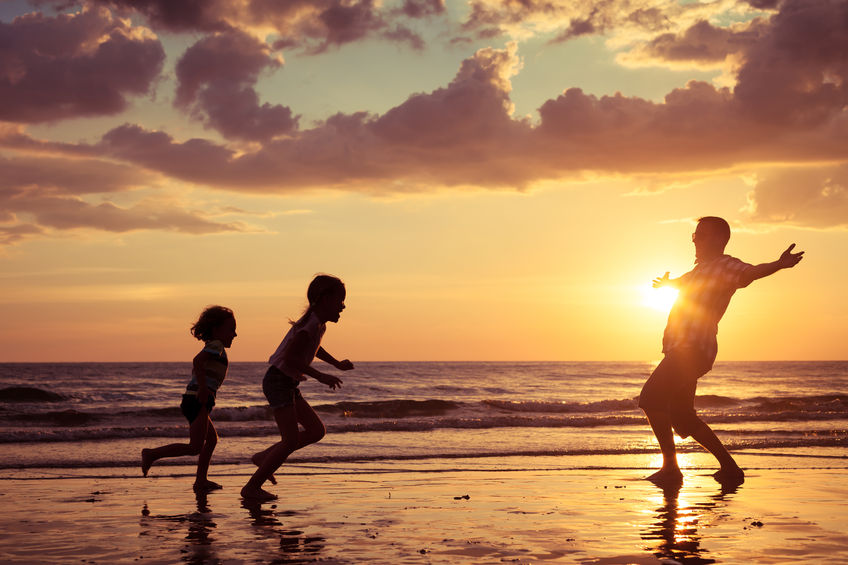 Dear cool woman,
As the third Sunday in June approaches, our thoughts turn to the man who started it all: the father. Some regard their dad as a hero and look forward to celebrating Father's Day, but sadly, for others, not so much. Dads are important to us, yet there's a cacophony of feelings surrounding this day; it's a holiday of emotional complexities.
A few years ago, while getting my hair styled by a young beautician, the conversation drifted to her life, her boyfriend and their respective fathers. Wistfully, she said, "He's got such a great dad, I wish he was my father.â€
She's not alone. How many of us look at other dads, or men who play the papa in movies, or "Father Knows Best†TV dads, and wish for a different father. This question tells us that the man we ended up with is all wrong. Mom, what were you thinking? In a victim frame of mind, we daydream another life, with more money, a bigger home, better schools, more brains, smarter advice, more freedom and more respect.
When this very mature beautician, wise beyond her years spoke the "Why did I end up with this father?†question, I thought about what I saw in her. One of the voices in my head whispered a response; I repeated it. "Yes, I understand what you're saying. It's not easy to live with alcoholism, however, if he were different, you would be different.â€
Those words impacted me also. If God or fate or whoever makes these decisions, selected this person to be my father, there must have been a good reason or a way to grow from the experience. But the irony is that strong women are strong not because of their temperament, but through the challenges they are dealt.
While most dad's don't plan such tests on purpose, I believe many do the best they can to prepare their children for the future. (Case in point- the "Boy Named Sue"). If this does not describe your dad, maybe you are lucky enough to know a man who plays the role of a father.
Some men, like my brother, Dr. Len Whalen, don't have their own children, yet Len goes out of his way to do fatherly things for young people who need a boost. He pays for camps, challenges them to learn, supports them in following their dreams, follows-up and rewards them. Such men ( and women) deserve to be remembered for filling that void for us.
Just last night I finished a fascinating book written by a young girl whose life was most definitely affected by her father—some blame him for what happened to her. She's famous for her courage in speaking her mind in a culture where women have a strict dress code, their opinions are silenced,  and they are kept out of the public eye. Her name is Nobel Prize winner Malala Yousafza and her book is I Am Malala: How One Girl Stood Up for Education and Changed the World. (with Patricia McCormick, Little, Brown and Co., New York).
Malala's dad ran her school and valued education—especially for girls. He was faithful to his Islamic faith, yet the Taliban disapproved of girls in an academic setting. Because of her dad's beliefs, Malala was encouraged to do well in school, to be curious and to voice her opinions. Her dad must have been one-in-a-million in their culture. And as a result, she became an advocate; and as a further result, the Talaban shot her one day when coming home from school.
I don't think her powerful spirit was given to her by her earthly father, however, it was valued and nurtured by the environment he established. In her book she defends her father's support of her dream, even when she was attacked; in fact, her attack fueled her resolve. She might have become bitter, blaming him for encouraging such dangerous behavior, but instead she says,"I raise up my voice-not so I can shout but so that those without a voice can be heard…we cannot succeed when half of us are held back.â€
As an adult, I remember my childish wish for an easier life, a smaller family, a different dad. I was blessed in many ways, but in the arrogance of my youth, I didn't know it. And the fact is, sometimes other dads and other families who seem perfect to the outside world, hide dark secrets. The grass is not always greener, it's just different.
The more I read about courageous women, the more clearly I see that situations placed before them—no matter how ugly or challenging their youth had been—turned out to be the perfect crisis for their growth. What is true in my own life is this: people who show up as supporting characters (dad included) are giving me an opportunity to choose love, and choose love again.
This month, let's open our hearts to appreciate our dads and those who function as dads—male or female. If we carry any old wounds regarding our father's mis-steps, failings or crimes against us, consider letting all that go. Just for a day, transfer any negative feelings to a box and tuck them away in the closet.
This exercise might give you a chance to count the ways your challenges embedded grit, resilience and resourcefulness into your personality. Your increased capacity to understand yourself and others has the potential to transform his weaknesses into your strengths.
May wisdom build your confidence,
Jan
PS. If you want to reflect on your life even more, contact me for my workbook Character Safari: Remember and Write the Stories of Your Life. [email protected] or 623.466.5067.