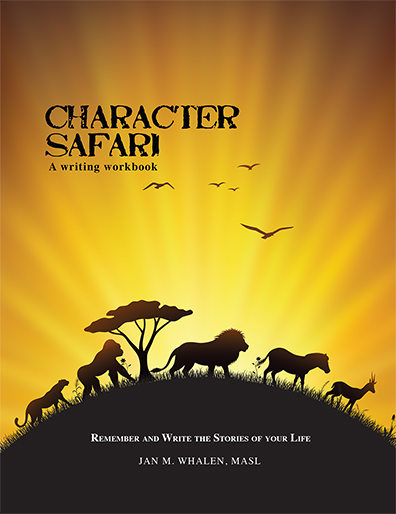 Everyone has a story! The very best way to share your life with your friends, children, and especially your grandchildren, is by writing your stories in a book.
This workbook gives you simple method of turning your life's lessons into the most important legacy you can give. Write about the journey that shaped your character. Have fun looking back! Capture your history, and give the reader a sense of hope, direction and your unique perspective.
The best part is, on Shop Small Saturday, get $10 off Character Safari. Begin to write ease and confidence. Go to the home page of www.whalenvoices.com to order.