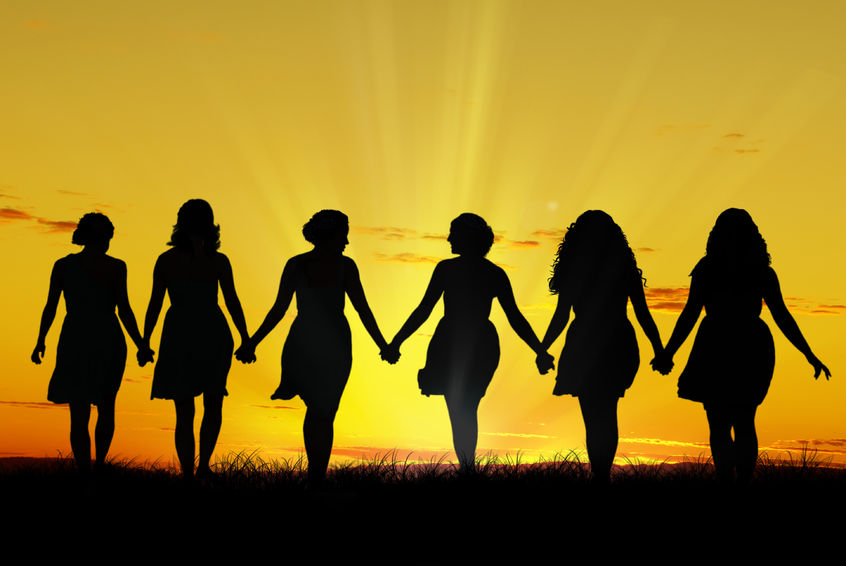 Happy Thanksgiving to you!
Who are the 5 friends making a difference in your life? Count them:
1. Your Long-Time Friend. Think of the woman you have known for many years. She has been with you for the ups and downs, and you've supported her too. No matter how many years (or decades) pass, when you get back together, nothing has changed. You might even say, "Seeing you again makes me remember why I've always liked you so much.â€
Who comes to mind?
2.  Your New Friend. This new friend affirms that the world is teeming with interesting people—and you've just met one more. Trading stories and sharing what's the same and different gives you another perspective of yourself and the world. We all like something new, and discovering a new friend is better than finding a great new pair of shoes.
What's her name?
3. Your Younger Friend. She hasn't lived as long as you, but she knows things you don't because she inhabits a different generation. She brings fresh ideas, optimism and an innocence that feel nostalgic. You delight in her big dreams and share in her successes. And she teaches you cool stuff.
Can you think of someone like this?
4. Your Older Friend. Yes, she's lived many more years than you, but somehow, you share the same vibe. You notice a common track in the way you think and feel. She has been where you will go (God willing you get to live that long) and you cherish her wisdom. You wish you could sit at her feet for hours and listen to her stories, amazed by her resilience.
Are you lucky enough to know such a woman?
5. Your Relative Friend. You can't pick your relatives, but sometimes you get lucky and feel the connection of friendship with a woman in your family. She may be older or younger, but that doesn't matter because you share a heritage—a family that may be crazy or functional. She's a woman to validate you and explain how to navigate the family tree.
What is her name?
I've made my list. I invite you to make your own. I'll not be surprised if you have more than one woman in some of the categories. Lucky you! Now, tell them. Make sure they know how their lives have blessed your own. In the season of Thanksgiving, what better time to "gift†them with the truth of their value in the world?
With gratitude,
Jan Whalen
Check out my latest book (makes a great gift for a friend)
You are the Perfect Age: Celebrate Your Life
http://a.co/av8UgJQ