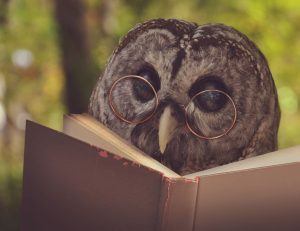 There is a WHO and a YOU.
As you write your book,
search for the perfect mix.
Here areÂ
Seven Tips as
 YOU work your wayÂ
through
This WHO/YOUÂ
mix.Â
WHO offers YOU a direction.Â
Think small.Â
Think of one WHO,Â
maybe two.
Which WHO will benefit from what YOU know? It's common for authors to think that everybody will benefit from reading their book, yet realistically, it's best to narrow the focus. As an example, Maria coaches women who struggle with loss. Because of her experiences,  she has developed  a formula to deal with a variety of life transitions. Her book, Upside Down to Right Side Up: Turning Transition into Triumph, leads women through the patterns, stages and steps of loss and recovery. Her book is a perfect companion to her coaching, and matches her clients to a tee!

Â
What do YOU have in common with your WHO? It's delightful when an author says something that is so closely aligned to your personal experiences, it feels like the story of your life.

Â

Since Pamela's parents were both involved with a gang, she was forced to raise herself. Living in a dysfunctional family, she learned to mature at an early age. Even though her book (currently in the creative stage) is fascinating, disfunction lives in EVERY family. Her story is relatable because everyone has parent experiences, and many of those parents were preoccupied with their own drama, leaving us to cope, just like Pamela.

Â
Which experts are respected by your WHO? Â As the reader progresses through your book, including a quote gives depth and strengthens your point of view.

Â

Casey is writing a book about relationships. She quotes the Bible, and so Christians will be her best target audience; the Bible is their wisdom book. Those of other faiths might benefit from her topic, yet when she cements her message with a quote from Paul or Mathew, Christians, who already believe those words (the Word) will undoubtedly take her message to heart.

Â
Which personal experiences give WHO an understanding of your message? To expose your personal doubts and failings is not an easy thing to write about, yet by sharing these dramatic events, and how you felt about them, is powerful.

Â

Patricia's book, Reduced to Abundance: Releasing Tragedy—Choosing Beauty, shows sexual abuse as a generational pattern.  She's open and honest about her perspective,  yet when speaking about some details, Patricia says, "That's not my story to tell." By getting personal, she lets other women know that they are not alone, and offers a solution to stop the cycle of family abuse.

Â
Which YOU details are unnecessary for your WHO?

Â

Yes, it's wise to share stories from your life, yet telling too much can be more detrimental to your purpose than not telling anything at all. Steven wrote a lovely book, Eyes of Love: Envision the Spirit of Your Soul, filled with personal stories. In his first draft, he shared a story that might have been embarrassing to his mom. It was interesting, but his intention was to honor this woman he loved, and so he chose to replace it with a better, kinder story.
WHO is important, yet might represent a more universal group. Even though you are writing for a target audience, life has a tendency to be universal, and so you might be pleasantly surprised at who benefits from reading your book. Svetlana was born in Russia with a serious heart problem. Knowing the medical limitations in Russia 33 years ago, the doctors advised her mom to take her to an orphanage. The hope was that an American family would adopt her, and she'd receive the care she needed. Because of her (literal) journey, she has experience with foster homes, adoption, and pulmonary hypertension—a great market for her.  And yet, her story is also of the beauty of survival, perseverance and hope, a wider appeal.

Â
WHO likes to have fun, like YOU. Passion about a topic doesn't mean your book has to be sad and serious. Audiences like to laugh, see you win, hear about the funny side.

Â

My client, 87 year old, Italian-ball-of-energy Anne, wrote Looking for Family: My Italian Search last summer. She was filled with enthusiasm for her book (and maybe life in general), and yet, she added a few touches of humor along the way. She told about the language barrier as she communicated with her Italian family, all with a sense of fun, and at one point encouraging readers to keep reading, "I promise it gets better.â€

 Who wouldn't laugh? Don't forget to have fun along the way!
So there you have it. Seven YOU/WHO Tips to consider as you write your book.
 If you'd like chat about
Your Stories,
Call or Write
Jan: 623.466.5067Â