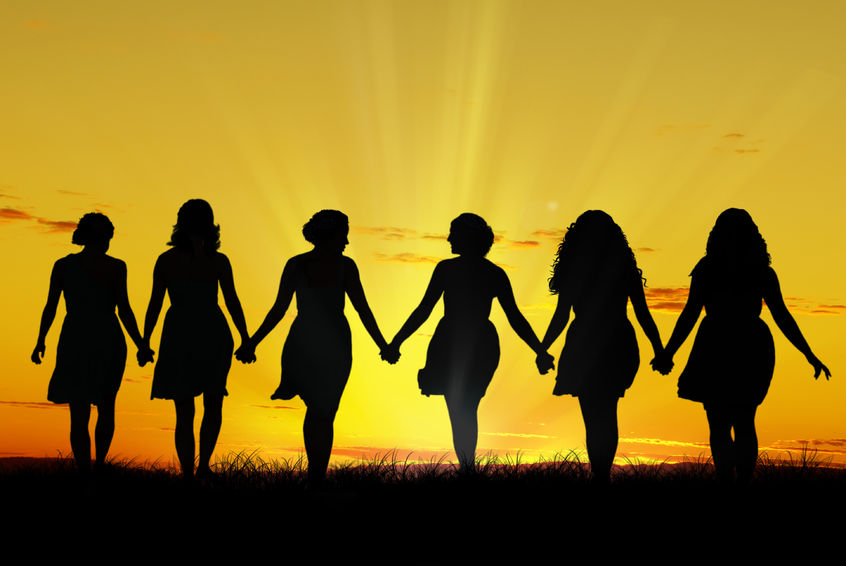 Hello Strong Woman!
This week, I've been thinking about the benefits of knowing the backstory of strong and powerful women. The world can be a scary place, and hearing the stories of other women who have survived challenges, and then thrived, inspires me. I feel as if somehow we are walking hand in hand through the pathways of life.
These thoughts were stirred when I read Megyn Kelly's book Settle for More. Her book is an honest account of how she was raised, her law school experiences and first jobs. Her backstory opens the door to the tapestry of events and choices foundational to who she is today. I'll have to admit, I used to ask myself (channelling my mom), Does she always have to be so abrasive? Knowing Kelly's backstory opened my eyes. What she does and says is in total alignment with those courageous questions she asks. I trust her.
I'm currently reading First Women, another fascinating book, by reporter Kate Andersen Brower. Brower interviewed over 200 people in order to tell the backstories of our nation's first ladies, from Jackie Kennedy to Michelle Obama. I thought I knew American history, but this is from the unique vantage point of the presidents' wives. It's a new and refreshing collage of impressions from each woman's moment in time.
I love the way Brower shows the personalities of each woman, her interactions with her husband, staff and her bond with others. Judgement falls away as the various points of view are revealed. Knowing the backstory is to understand that our first ladies are simply women who played a vital part in our American history, making choices and living each day as authentically as they saw fit. They showed courage under stress and survived despite the physical, mental, emotional and political challenges. No doubt, they play on a big stage, yet their love and fears are relatable to ordinary women, like you and me.
We are all human, famous or not, with problems and challenges and worries. It's always easier to see the details of the lives of famous people—everything is exaggerated, things are bigger than life. It's also tempting to look at famous lives with envy, yet their backstories reveal the truth. So rather than being quick to judge, wise women have taught me it's best to be curious, learn from each other, and incorporate what is useful into my own life.
Strong women are on my mind today because I am interested in a better future for women. When I grandma-sit my two-year old granddaughter, I wonder what the 21st century will hold for her? Will it be generally assumed that a woman earns the same as a man? Will she and her contemporaries be valued for their brains as much as their bodies? Will feelings of low self-worth be as obsolete as a boombox?
We've come a long way, yet in order to make this place (the world, that is) better for today's girls, we need to stand together, speak up for each other and at the very least, give each other the benefit of the doubt. Recently (Gee, I'm a slow learner!), I've begun to notice how very easy it is to demonize a woman. Let's firmly call-out that old behavior and refrain from participation in tearing down the feminine.
When you read First Women, you'll notice that many of the first ladies criticized the one who came before her, but later said, "Now I understand why she did (or said) that.†Nothing beats walking in another's high heels! Second best is to write our own stories and share them—listening with an empathetic heart.
So why do you and I need to know your backstory? Great question to consider. I've been told by seminar participants that it is fun to remember and share during BackStoryCircle sessions. Participants were able to tap into decades of memories; memories that have been carefully tucked away and long forgotten. The clues to the mystery of you are within these stories.
Self-understanding as well as understanding our fellow travelers on this journey blesses the trip with inspiration, purpose and joy. A worthy ideal!
Everyone has a backstory. Be sure to share yours with pride today.
May you be an example of courage and strength for the women watching you,
Jan