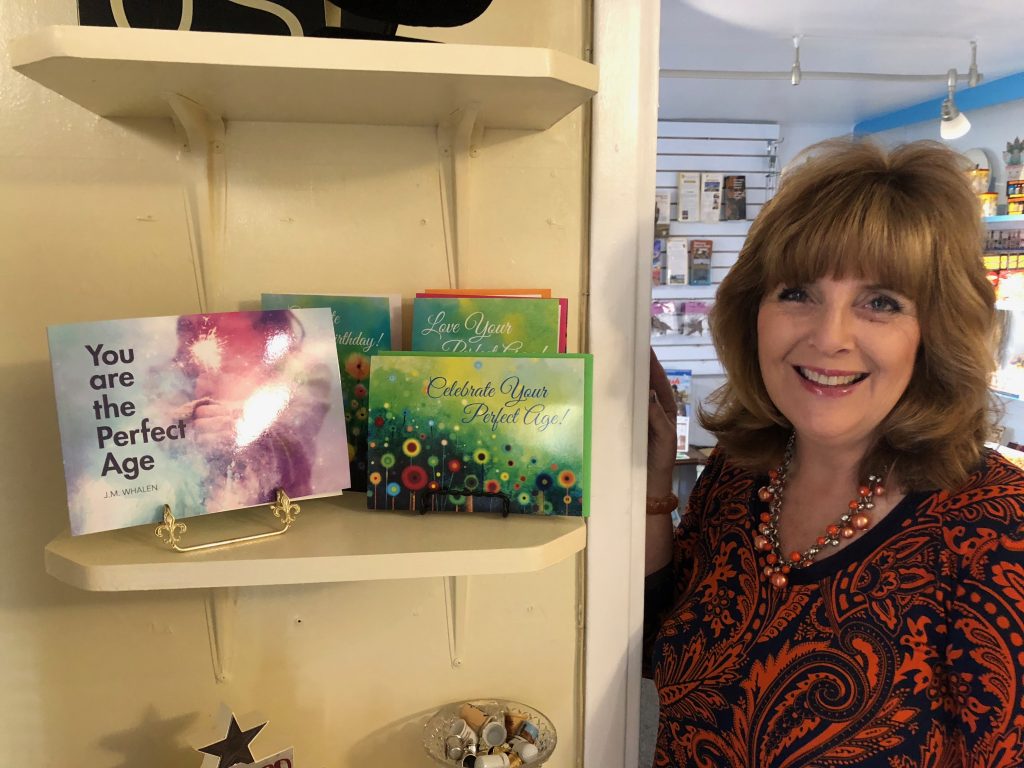 My goal was to interview Lorraine Zomok for this blog. I only had 30 minutes until our P.E.O. Tea at the Spicery next door, but as soon as I stepped into Memory Lane Trinkets and Treasures, she met me with questions about my new book. Just like a schoolgirl who came home to show her mom an A+ report card, I poured out my story, wrapped up in my own world.
Lorraine has a way of making everyone feel like a queen. She bubbles with enthusiasm for others, whether she's announcing events at the West Valley Women luncheon (she's the Director this year), in her gift shop, or at P.E.O. meetings with her sisters. Seemingly without trying, she graces everyone with her trademark hospitality.
Hospitality is a word, an ideal and an industry. It's the art of welcoming someone into your home or business or simply making them feel important in any setting. With words wrapped in sweetness, Lorraine, owner of Memory Lane Trinkets and Treasures serves up her own brand of hospitality that feels a lot like therapy for the soul—a life-skill honed through time and experience.
Maybe because she got to swim in Glendale on Christmas day, her parents decided to leave Chicago and make Glendale their new home. At least, that's what the 10 year old Lorraine remembers. She fell in love with the city, and not surprisingly, when she grew up, worked in the Glendale tourism business for two decades.
She's seen plenty of changes in her city. She says, "It was the perfect job to promote Glendale. This small town grew into a world class sports and entertainment destination.†With her words: "There's no place like Glendale,†I pictured Dorothy's Kansas from The Wizard of OZ. Lorraine sees Glendale as a place that is true, authentic and real. She adds, "It has a Norman Rockwell feel—our own Mayberry where we live, work and shop. I'm so blessed to be living the American dream.â€Â
She lives two blocks away from the shop in a home she and Bud, her husband, renovated. "This home should have been condemned,†she remembers, "but my husband went all out to preserve it. And when I mention the creaks in the floor, Bud reminds me that the home has 100 years of footprints, and has a perfect right to creak. And I agree.â€
Lorraine recently retired from working for the city, and this spring decided to open her shop in the Historic Catlin Court District. "My shop is the complete package. I help visitors from all over the world, meet shoppers, and provide a space for my vendors to sell their products—some would have no other outlet.â€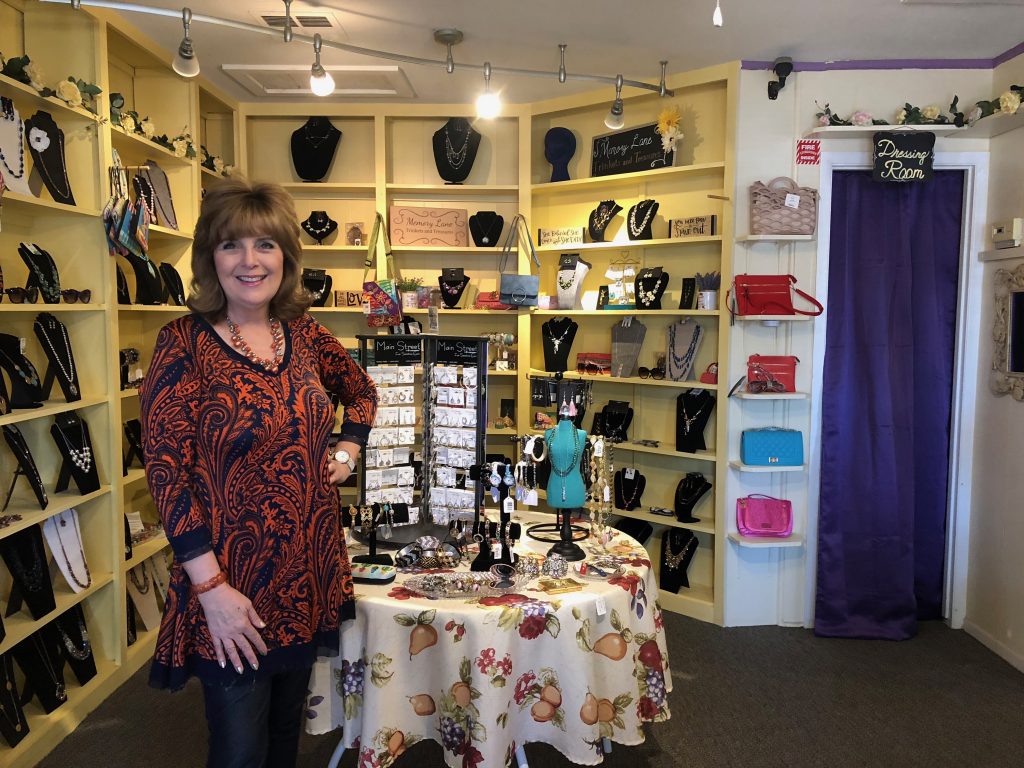 Memory Lane Trinkets and Treasures features the work of 20 vendors from age 14 to 80 (the young at heart), with a mission to connect them to customers. When you visit, you'll notice the shop has nine rooms, including a room dedicated as an Arizona Information Center. As you weave your way through each space, you'll find: fashion jewelry, cards, art, books, baby and women's apparel, home and garden, kitchen, antiques, military decor, and seasonal items—all reasonably priced.Â
Lorraine's shop has been the perfect place to display my The Perfect Age® greeting cards as well as my two books: You are the Perfect Age: Celebrate Your Life and Well Seasoned: The Beauty of Age. So I've personally felt the benefits of her Red-Carpet/5 Star hospitality.Â
You will feel like a queen yourself by visiting Lorraine at Memory Lane Trinkets and Treasures. Here are three good reasons to stop in: 1. if you're in need of a Lorraine spirit-boost, or 2. a fun adventure following afternoon tea in downtown Glendale. And of course, 3. I hope you notice my books and cards among the many other cool gifts and treasures.