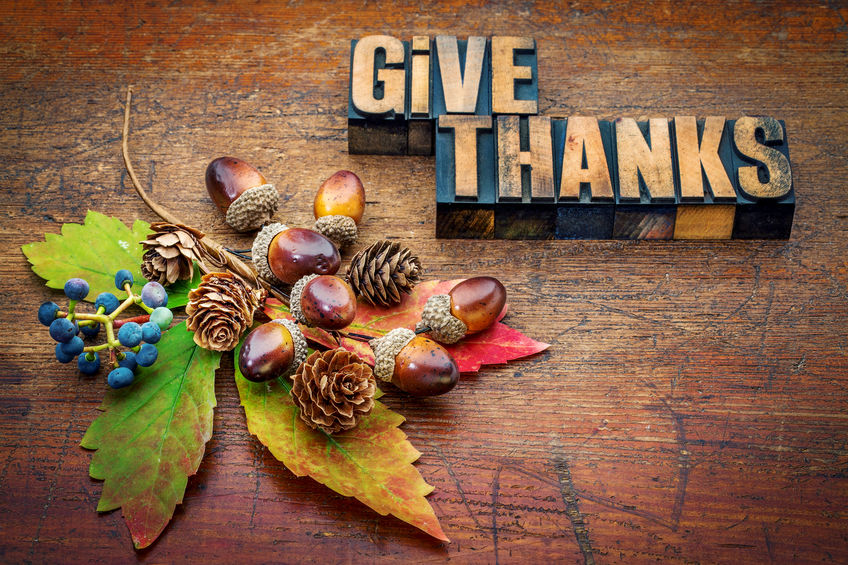 WORDS are units of meaning. To honor the season, I thought it would be fun to select a few words, based on the letters in these two words: Give Thanks. These words spark memories—they remind us to be grateful.Â
G —Gifts The best gift to give is forgiveness—forgive yourself and others. (Let it go!)
I — Integrity assures others we can be trusted, even when no one is looking.
V — Vitality loves each moment of LIFE; the good, the bad and the oh-no-not-this-again moments.
E — Earth, our home, thrills us with its diversity and surprising landscapes.
T — Talking transforms our thoughts into words that can bless others.
H — Honor is a mindset of curiosity that respects friends, family and self.
A — Angels surround us when we feel alone and lost; they silently comfort and support us.
N — Neighbors share our corner of the world, standing ready to help when needed.
K — Kindred spirits are friends who share a viewpoint, an experience and a soul.
S — Stars in the sky remind us how wonderful it is to be alive in the universe.
I am giving thanks for you today! In order to be happy, I have learned (sometimes the hard way) that it's important to count what I have, rather than what I don't have.
Of all the people in the world, only a few found their way into your life. They played a supporting role in your life's drama. They taught vital lessons —even though some were not expected. May we bless them all, and feel joy during the upcoming pumpkin pie days.