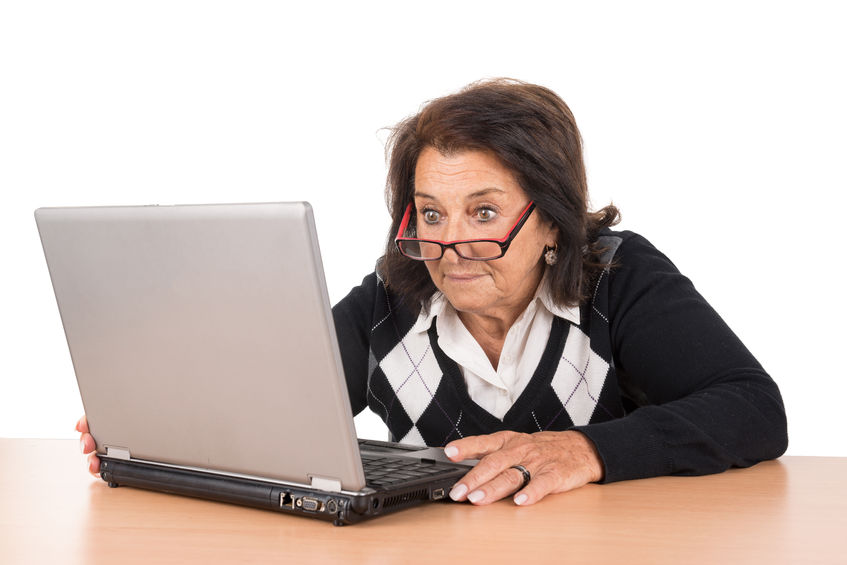 Dear Single Woman,
I'm writing because you told me you're ready to check-out internet dating. Sounds like it's time for companionship! This is not only my perspective but also the thoughts of others.
First of all, I'm so happy you have taken the time to heal—at least somewhat—from the loss of your former relationship. No matter what the circumstances, you have gone through a tender time in your life. Any loss brings us to our knees to grieve, face the current reality, embrace life, and finally, to stand up again and ask, "What's next?†What you have experienced has given you a clearer understanding of who you are and the exquisite fabric of your being. You've found ways to turn weakness into strength. It's vital to begin dating with a strong (not perfect, but healthy) sense of self-worth.
Before you get ahead of yourself, you'll want to set your intentions for dating. What do you want? Are you looking for Mr. Right or Mr. Right-Now? In other words, do you hope to find someone with the potential to be a life-long partner, or would you rather be introduced to someone who makes you laugh, enjoy your 'right-now,' but you aren't ready to think about a long-term relationship?
Whatever you decide, I'd suggest going slowly. Make it fun for yourself! Let's compare your search to shopping for a dress. Sometimes, you rush into a department store on your lunch hour because you need to find something to wear that night. Wildly, scanning each rack, you grit your teeth because this is not fun, and it's usually hard (if not impossible) to find what you want. You may find something and mumble, "This will do."
On happier shopping days, you don't really need anything, but enjoy looking at what's new. It's a pleasant surprise when that lovely dress catches your attention. Its style, color and price are a "match†for you. And just as shopping on-line for clothing is convenient, so has internet dating become a popular way to "shop†for a companion—and for good reason.
As a non-traditional dater, there are almost no good places to meet someone compatible. While women can to go to the local club or tavern, it's not always the best place to find a single, age appropriate, fun, yet sober person. Then there's the blind date, named for the surprise you get when you open your eyes. Friends mean well and I've heard a few success stories, yet friends don't always understand your tastes, resulting in awkward evenings. Many events are populated with couples, so the men at concerts and plays already have a date, girlfriend or wife. That's probably why you are now ready to consider internet dating. Don't think lonely hearts club of the past, but rather technology's answer to finding love in all the right places.
The main consideration is to stay safe, both physically and emotionally—no different from any other kind of dating. The sites protect you from discovery, so do not volunteer your whole name, address or other personal information that would disclose your location. Also don't send explicit photos of yourself. On one hand, there's no rush to meet your matches, yet at some point you'll want to hear their voice and meet meet them personally—in a well populated place, in daylight or early evening.
Be ready to buy your own coffee or meal. Times have changed and some men have had the experience of being taken advantage of by a moocher, who only agrees to dates in order to get free food. Consider driving to the meeting place with a friend; someone who is there in the wings, or let a friend know you are going out and arrange to call when you return home. Personally, I have never done this, but times and places are different. Better to be safe than sorry.
One thing about meeting people online is that you don't know who the person is. They may or may not be who they say they are. Give them the benefit of the doubt—to a point—and as my friend Char says, "And more will be revealed.†Use the Golden Rule. We are all people with circumstances that have led us to this time and place. We all deserve respect, yet you don't owe anyone inordinate amounts of your time.
If you decide, for whatever reason, they are not for you, no need to be rude. Just don't set a future date. Later, you can let them know you are pursuing other matches. Spare them a scathing review. You're not their first grade teacher or stage-mom who needs to tell them what you think is wrong with them—they could be perfect for someone else. Who knows? It's kinder to say, "I don't feel we're a match.†Period. Then move on and they will too.
When you begin, make a point to keep it light and communicate with more than one person. Treat each as you would treat a new friend in your social circle. This may seem strange because  you've most likely come out of a monogamous relationship. This is different. This is social dating and so it might be a mistake to zero in on one person too soon. A dating coach once told me that it's like juggling balls in the air. If one drops, you're too busy concentrating on another to feel totally rejected. It's normal for someone to announce to you they are not interested, and even more likely—you just won't hear from them again. Do not take this personally. See it as a way to be free to meet someone else who is a better fit.
We humans have amazing imaginations, and so it's very possible to plan a future with someone after a few emails and phone calls. While internet dating is a great way to meet a potential person virtually, we do live in a physical world. Looking into their eyes and being in their presence is the first REAL meeting. Just like shopping, you need to try on the dress to see if it 'really' fits!
Be honest with yourself and rely on your inner voice (especially if it's saying, "Get me out of here!"), as well as the wisdom gained from your experiences to determine if you want to keep exploring this match or not. My friend says, "Remember you are a queen; do not settle for a prince. Wait until your king comes along.â€
This is what I did. On a first date, when I met someone I knew was not right for me, I purposely decided not to waste the meeting by being disappointed that they weren't "the ONE.†To make it a fun night for myself, I employed curiosity. I began asking questions about their life. If you ask the right questions, each person has something fascinating to share with you.
Over the ten years I spent as a single person, I've met amazing men who taught me about things I didn't know I cared about. By sharing their passions and hobbies, I grew as a person. And in turn, I referred one man to a personal counselor, found a secretary for another and (believe it or not) gave relationship advice to someone who had previously rejected me for another woman. I was happy to help, but knew none of these guys were in my future. Eventually, I decided that I was ready to find someone for me. That's when Ross appeared.
There are so many sites out there, but eHarmony© is unique. Instead of receiving just a photo of possible matches, you're required to fill out an extensive survey that helps clarify who you are and the what type of person you prefer to meet. They also have a process to certify your identity. The service sends matches to you that fit several of your characteristics. Then you go through a guided process of asking questions, and that slows down the process, and focuses less on physical appearance because that 'cute' boy isn't always your best partner. But that's just me. Shop around for the site that fits you.
Though this process, you may find that it feels good to be "with yourself†(rather than by yourself). You may decide that you don't NEED anyone at all, but you enjoy meeting new people once in awhile. If those you date don't enhance your life is some way, what's the point? Learn to say, "Next.†Think about it. Do you expect that every dress or pant suit you try on will fit you perfectly? Of course not. Move on, and learn from each experience.
You are fabulous just as you are now; so hang on to your confidence. Mr. Right-Now may be just what you need this year. And if Mr. Right shows up on your computer screen and leaps into your heart, he'll be worth the wait.
May all your relationships begin with your healthy Self-Worth,
Jan