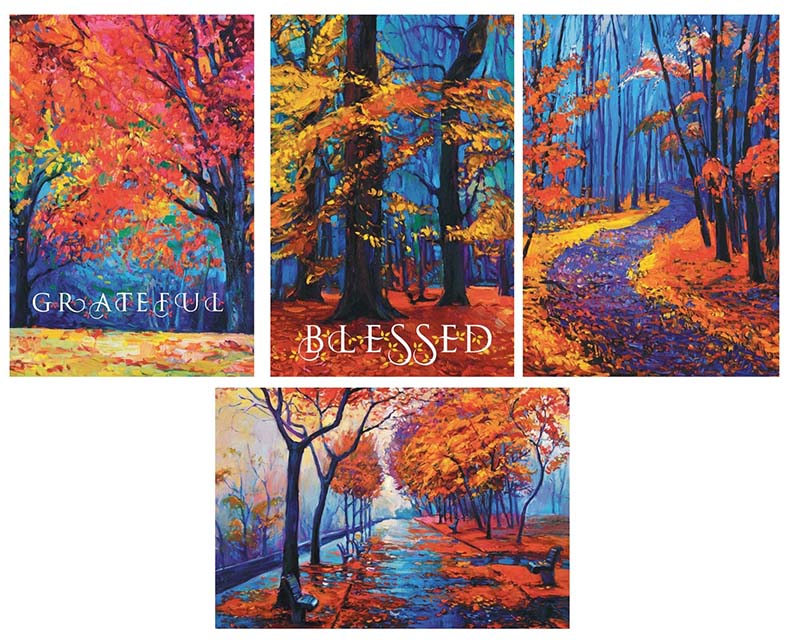 It's tempting to go from Halloween fun to Christmas cheer, yet 2020, more than any other year, is the perfect time to keep Thanksgiving in your heart. There are a million ways to show thankfulness and gratitude to the cast of characters who've graced the stage of your life this year. My vote is for sending a greeting card, and here's why.
In this new-normal-virtual world, it's uplifting to open your mailbox and place your hands on a real greeting card. Imagine the feeling of joy when they realize that someone has taken the time to hand write their name and address, with a message that expresses your feelings for them. We crave the tangible and the personal right now, and I can't think of a better way to do this.
Any card will do, yet I'm so happy to offer you four new greeting cards under these themes: Grateful, Blessed, Expect, Appreciate. Check them out and contact me personally for quantity savings. A happy customer told me, "Thank you for designing the perfect cards. You capture my love of fall."
Bring some joy to someone's life this fall, and because life is circular, your level of all the good feelings will expand in the process.