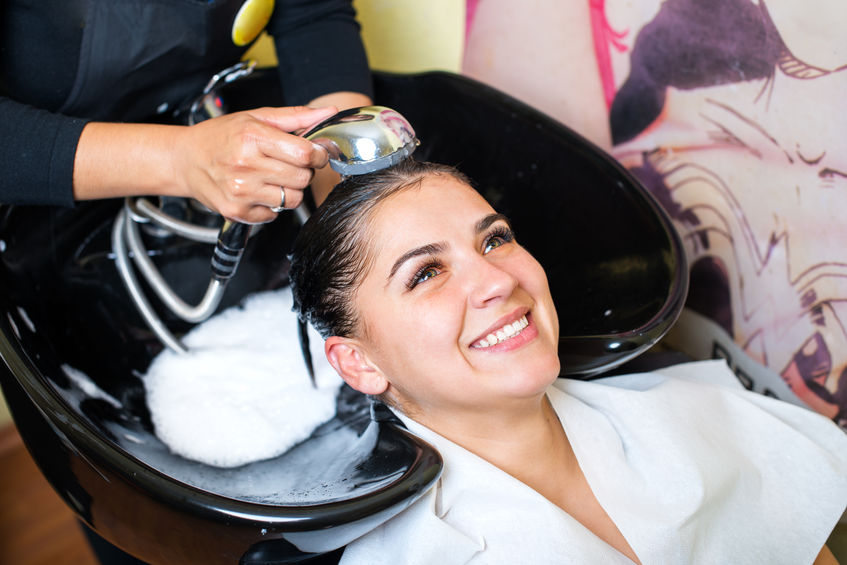 Years ago, I read an article written by a therapist who asks her client, "Did you try that technique I gave you last week.â€
"No,†the client responds. "My hair stylist thought it was a dumb idea.â€Â
That conversation prompted the therapist to investigate the trusted relationship people have with stylists.
It's true. We sit down in the chair and let it all out. With this thought in mind, while researching my book, You are the Perfect Age, I asked my own stylist this question: What are women saying to you? What do women want?Â
Here's what Jenn Vajarsky says:Â
What do women want?
I have been a hairstylist for 20 years and have seen every type of person. I feel that what links us all, no matter where we are in life, who our partner is; whether we are in a good place or not, prosperous or homeless; we all want to be seen, heard, valued, loved and connected.Â
There's not just one answer to what women want, because we all want and need different things—depending on the season of life we're in.Â
Since we tend to attract others who mirror us, a large percentage of my clientele consists of women in my age group. We are women in our 40s, and we've all been together for 20 years. We're all in the season of raising children (mainly teenagers), and a lot of us are on our second round of marriage. Some wonder, Why did I get married again because being single is easier?
Many single moms are still looking for the "one.†The fantasy of the "one†takes over,  we think that the "one†will make our life complete, but usually it's the opposite.
We're also in the middle of our lives trying to be present, but being plagued with worry. We worry about the future, about our past mistakes, that we aren't good parents, there won't be enough money for everything. Lots of worries.
And we also remember the dreams we gave up—of going back to school or making a big move. A lot of us have teenagers who don't need us as much as they used to, so it's giving us room to start more self-care and think about the future. Some of us are going back to school, and now is the time to plan for retirement for ourselves. We imagine what our lives will look like when the kids leave our nest.Â
Here's a typical day for me with any one of my clients who is my age: She comes in frazzled—tired from the chaos of the day. Once she sits in the salon chair, it's as if she hasn't sat down since I saw her six weeks ago. She takes a deep breath and lets it all go.
That's when I treat her to chocolate and coffee, because chocolate makes everything better. When she's in my chair, she knows I will unconditionally love her, no matter what. That is what I get paid for, the hair is a bonus. It's all about love.
There is something about a hair appointment that allows the release of everything. Women are tired. We vent a lot in a two hour hair appointment. The majority—if not all—are up early, before the sun rises, and we don't stop until 10 or 11 at night. We manage the household, career, the bills, the husband, the children, the pets, unexpected incidents and if there is time, maybe there will be a few quiet moments left for ourselves. Maybe.Â
Each woman wants to be loved and taken care of as much she takes care of everyone around her, and she wants to feel connected. When we're drowning in life, we want our partner to recognize it and respond. We aren't asking to be saved, but to be offered a life vest, and pull us out of the storm. And that's why those without a partner, think they want one.Â
We look to our husbands to meet our emotional needs, but  they can't give us everything we want on that level. It's because they are not programmed that way, and are usually more logical than emotional.Â
That's when we look to our best friends and usually our hairstylist. Sometimes it's just the daily interaction of putting down the devices for a few minutes and having a face-to-face connection and check in. We crave that love and connection. We want to feel like we're not alone in this crazy adventure called life. But so many of us are—including the ones who are married.Â
The happiest women seem to have found the balance of work, self-care, family/partner, spirituality and home time. It's about prioritizing the important stuff from the not-so-important-stuff, and to focus.
Life is still super messy, similar to a "lived in house.†Things might be picked up, and stuff is put away, but the floors and baseboards are not clean, but  most of it is together. To be happy is a matter of prioritizing.Â
We have many seasons in our lives and I get to see it come full circle. I feel so blessed to be an important person in so many lives, and they are important to me as well. That's why most of my clients become friends.Â
***
So there you have it. Be happy and grab yourself a good hairstylist, like Jenn!